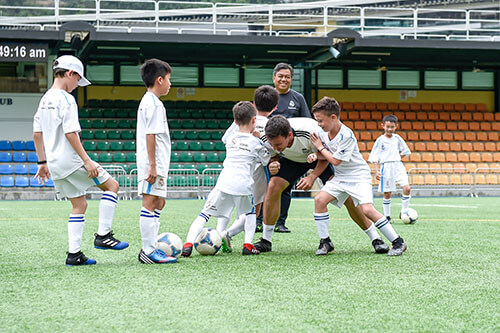 When it comes to providing young soccer players with an unforgettable experience, inspiresport Global is a name that stands out. With a wide range of International Youth Soccer Programs, inspiresport Global aims to offer an all-encompassing and immersive soccer experience for budding players. By curating exceptional training facilities and iconic clubs worldwide, this organization goes above and beyond to ensure that participants receive top-notch coaching from seasoned professionals.
European soccer tours offer young teams a remarkable opportunity to enhance their skills and immerse themselves in the world of high-level competition. These tours provide a unique and enriching experience that goes beyond traditional training sessions, allowing youth players to fully embrace the rich soccer culture of Europe and learn from esteemed clubs and coaches. By exposing players to a higher level of competition, providing access to professional coaching, fostering cultural immersion, and exposing them to different playing styles, European soccer tours have proven to be an effective pathway for elevating the skills and overall development of youth teams. In this blog, we will delve into the factual benefits of European soccer tours and highlight noteworthy examples that demonstrate how these tours can genuinely enhance the abilities of your youth team.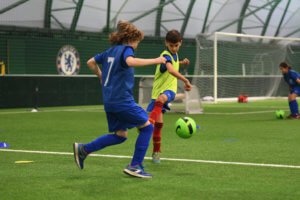 The Importance of Exposure to High Level Competition
Exposing youth players to professional European teams, such as the esteemed Inter Milan, can play a pivotal role in their skill development. Participating in a European soccer tournament or playing against competitive local opposition allows young players to experience a higher level of competition that can challenge them to improve their skills and elevate their game. By facing strong opponents with different playing styles, players are pushed out of their comfort zones, forcing them to adapt, think quickly, and apply advanced tactics on the field. This exposure not only helps players grow individually, but it also enhances the overall performance of the team.
Professional Coaching and Training
Receiving professional coaching and training during European soccer tours can hold immense significance in the development of young players. The opportunity to learn from professional European coaches can provide invaluable insights and techniques that can greatly enhance their skills on the field. These coaches bring a wealth of knowledge and expertise acquired from working with top-level clubs and players. Their guidance and mentorship can help players refine their technical abilities, tactical understanding, and overall game intelligence.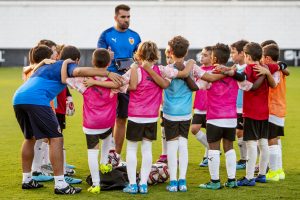 European coaches are known for their meticulous attention to detail and innovative coaching methods, which can expose youth players to new training methodologies and approaches. Their emphasis on fundamentals, such as ball control, passing accuracy, and positional awareness, can serve as a solid foundation for young players to build upon. Additionally, these coaches often provide personalized feedback tailored to meet the specific strengths and areas of improvement for each player, helping them reach their full potential.
The exposure to different coaching styles also broadens players' perspectives, as they gain insights into various approaches to the game. Each coach brings their unique perspective and philosophy, enriching the training experience and expanding players' understanding of the sport.
Moreover, the training sessions conducted by these professional coaches often simulate realistic game situations, enabling players to apply their newly acquired skills and tactics in a competitive environment. The intensity and quality of training, combined with the expert guidance of these coaches, can make a significant difference in shaping the players' abilities and elevating their game to new heights.
Cultural Immersion and Team Building
European soccer tours offer more than just soccer training; they provide a unique opportunity for cultural immersion and team bonding experiences. By experiencing different cultures, youth players can broaden their perspectives, promote personal growth, and develop a more profound understanding of the world around them.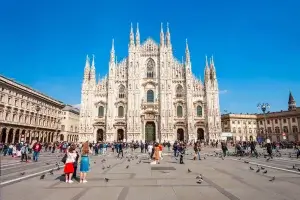 During European soccer tours, players have the chance to explore iconic cities and engage in cultural activities that showcase the history and traditions of each destination. They may visit famous landmarks, museums, or stadiums with historical significance, giving them a glimpse into the rich heritage associated with the sport they love.
Exposure to different cultures fosters an appreciation for diversity and cultivates respect for others. Interacting with locals and immersing themselves in new customs and traditions helps players develop a global mindset and become more adaptable individuals.
In addition to cultural immersion, team bonding activities are a vital aspect of European soccer tours. These activities are designed to foster camaraderie among teammates and build strong relationships, leading to improved team dynamics on the field. Engaging in team-building exercises, such as trust-building activities, communication drills, or friendly competitions, create a sense of unity and cohesion within the team. These activities encourage players to work together, trust one another, and develop a deeper understanding of each other's strengths and weaknesses.
In addition to cultural immersion and team bonding, youth players on European soccer tours embark on a gastronomic adventure, exploring a plethora of different cuisines from around the world. From savoring traditional Italian pasta dishes in Milan to enjoying authentic Spanish tapas in Madrid, these young athletes get the chance to tantalize their taste buds with a diverse range of flavors. Trying new foods introduces players to an integral part of a country's culture, deepening their understanding and appreciation of the local traditions and culinary heritage.
Furthermore, the exposure to different languages during European soccer tours offers an enriching experience for young players. While language barriers may exist, the universal language of soccer enables communication on the field. However, off the pitch, players have the opportunity to learn simple greetings, phrases, and expressions in the local language. Engaging with locals and attempting to communicate in their language not only showcases respect and cultural appreciation but also opens up wonderful opportunities for deeper connections and understanding.
In conclusion, European soccer tours provide youth teams with a transformative experience that goes beyond traditional training sessions. By exposing players to a higher level of competition, providing access to professional coaching, fostering cultural immersion, and encouraging team bonding, these tours have proven to be instrumental in elevating the skills and overall development of young players. With the opportunity to experience different cuisines, languages, and cultures, players not only enhance their soccer abilities but also broaden their perspectives, promote personal growth, and create lasting memories that extend far beyond the soccer field. Embarking on a European soccer tour is a remarkable journey that leaves a lasting impact on the players, shaping them into well-rounded individuals both on and off the pitch.