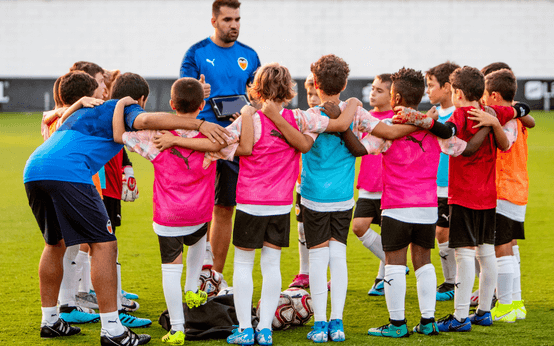 Soccer has long been a universal language that unites people from various cultures and backgrounds. The passion for this beautiful sport transcends borders, creating an avenue for cultural exchange and sportsmanship. One exceptional opportunity for American soccer clubs to embark on an incredible journey of celebration, diversity, and personal growth lies in European soccer tours. These tours offer much more than just friendly matches; they provide clubs with a comprehensive experience, filled with enriching activities, top-notch training, captivating sightseeing tours, cultural lessons, and culinary delights.
When American soccer clubs embark on European soccer tours, they are not only stepping onto foreign fields but also immersing themselves in the vibrant tapestry of history, traditions, and nuances that each European nation carries. From the cobblestone streets of England to the passion-filled stadiums of Spain, these tours allow for an unparalleled exploration of cultural diversity. Clubs have the opportunity to witness firsthand the rituals and customs engrained in European soccer, fostering an environment for cultural exchange that goes beyond the realm of goals and victories.
As the sun sets over the picturesque landscapes and iconic stadiums, the camaraderie between team mates of an American club is solidified through shared experiences. From training sessions to friendly matches, the bonds formed on these tours lay the foundation for ensuring friendships and mutual respect. Additionally, the club gets the chance to learn from each players favored playing styles, strategies, and training methods, enhancing their skills as they adapt and incorporate these newfound insights into their game. On this remarkable journey, soccer becomes the driving force that brings individuals together.
But it's not all about the pitch. European soccer tours offer clubs a multifaceted experience, where the pursuit of knowledge extends beyond the sport itself. Sightseeing tours allow the clubs to explore historic landmarks, architectural wonders, and cultural hotspots in some of the most iconic European cities. The clubs are welcomed into communities, sharing cultural lessons and enjoying local traditions. And let's not forget the delights of culinary experiences; sampling regional cuisines introduces American clubs to a world of flavors, spices, and culinary wonders they may have never encountered before.
Understanding European Soccer Tours
European soccer tours have gained significant traction in recent years, offering American soccer clubs a unique opportunity to immerse themselves in the rich soccer cultures of Europe. These tours are meticulously organized to provide clubs with a comprehensive experience that goes far beyond the scope of regular matches. An objective of these tours is to promote cultural exchange and sportsmanship by exposing clubs to different playing styles, training methods, and traditions. They often involve a series of exhibition games, training sessions, and engaging activities that showcase the vibrant history and heritage of each country. As the popularity of these tours continues to soar, their impact on the soccer community cannot be underestimated. They not only enhance the skills and knowledge of the participating clubs, but they also foster a sense of camaraderie and mutual respect among teams from different continents, ultimately strengthening the global soccer community as a whole.

Embracing Cultural Diversity
European soccer tours provide American soccer clubs with a remarkable platform to embrace cultural diversity and immerse themselves in the tapestry of different cultures and traditions. These tours offer a unique chance for clubs to interact with local communities, fostering a deeper understanding of the host country's way of life.
Throughout their journey, clubs partake in a plethora of excursions that allow them to witness firsthand the vibrancy of different cultures. Whether it's exploring historical landmarks, attending cultural events, or engaging in traditional festivities, these experiences provide an enriching perspective beyond the game of soccer.
Furthermore, sampling local cuisines can expose the clubs to a myriad of flavors and culinary delights, deepening their appreciation for the diverse gastronomic cultures of Europe.
Interactions with local coaching staff and staff members also provide an invaluable opportunity for cultural exchange, as clubs gain insights into different coaching philosophies, training techniques, and the unique challenges faced by their European counterparts. European soccer tours truly serve as a catalyst for American clubs to embrace and celebrate the richness of cultural diversity as they explore, learn, and grow on foreign soil.
Building Sportsmanship & Friendship
European soccer tours play a significant role in building sportsmanship and fostering friendships. These tours create an environment that encourages friendly competition, emphasizing fair play and respect for opponents. The shared love for the game transcends national boundaries and promotes a sense of camaraderie among players. Through these experiences, clubs learn to appreciate different playing styles, strategies, and the cultural nuances that shape the approach to the game. This mutual understanding nurtures a spirit of respect and sportsmanship, essential traits for any successful team. Moreover, the friendships formed during these tours extend beyond the field, as players bond over their shared passion for soccer and the unforgettable experiences they share. European soccer tours serve as a powerful catalyst for building sportsmanship and lasting friendships, fostering a sense of unity and camaraderie among clubs from different continents.

Impact On Community Development
European soccer tours not only benefit the American clubs but also have a profound impact on the local communities hosting them. These tours bring economic, social, and cultural benefits to the host countries, fostering development in various spheres. Local businesses, such as hotels, restaurants, and transportation services, experience a surge in activity as they accommodate the visiting clubs and their accompanying staff and supporters. The influx of visitors contributes to the local economy, generating revenue and employment opportunities. Moreover, the presence of American clubs on European soil creates a buzz of excitement within the community, fostering a sense of pride and unity among local soccer enthusiasts. The cultural exchange between the host country and the American clubs promotes cross-cultural understanding, exposing locals to different perspectives and traditions. Additionally, these tours serve as an excellent opportunity to showcase the host country's unique heritage, landmarks, and attractions, attracting tourism and further boosting the local economy.
Overcoming Challenges
Participating in European soccer tours brings forth a range of challenges and obstacles for American clubs, which revolve around language barriers and cultural differences. Communication, both on and off the field, may be hindered by language disparities, but through collaborative efforts between clubs and communities, these gaps can be bridged. It is important for American clubs to foster an environment of inclusivity by embracing open-mindedness and respect, allowing them to overcome any cultural disparities they encounter. This inclusivity not only enhances the overall experience for the clubs, but also strengthens the bonds between various communities, promoting unity and global sportsmanship throughout the entirety of the tour. Consequently, the challenges faced during European soccer tours provide valuable opportunities for growth, understanding, teamwork, and ultimately contribute to promoting inclusivity and harmony within the soccer community.
In conclusion, European soccer tours provide American clubs with a unique platform to not only showcase their skills on the field but also celebrate diversity, promote sportsmanship, and foster cultural exchange. These tours have a profound impact on both the visiting clubs and the communities hosting them, , building friendships, and breaking down barriers through the language of soccer. As American clubs embark on these transformative journeys, they leave a lasting legacy of unity, inclusivity, and mutual respect within the global soccer community.