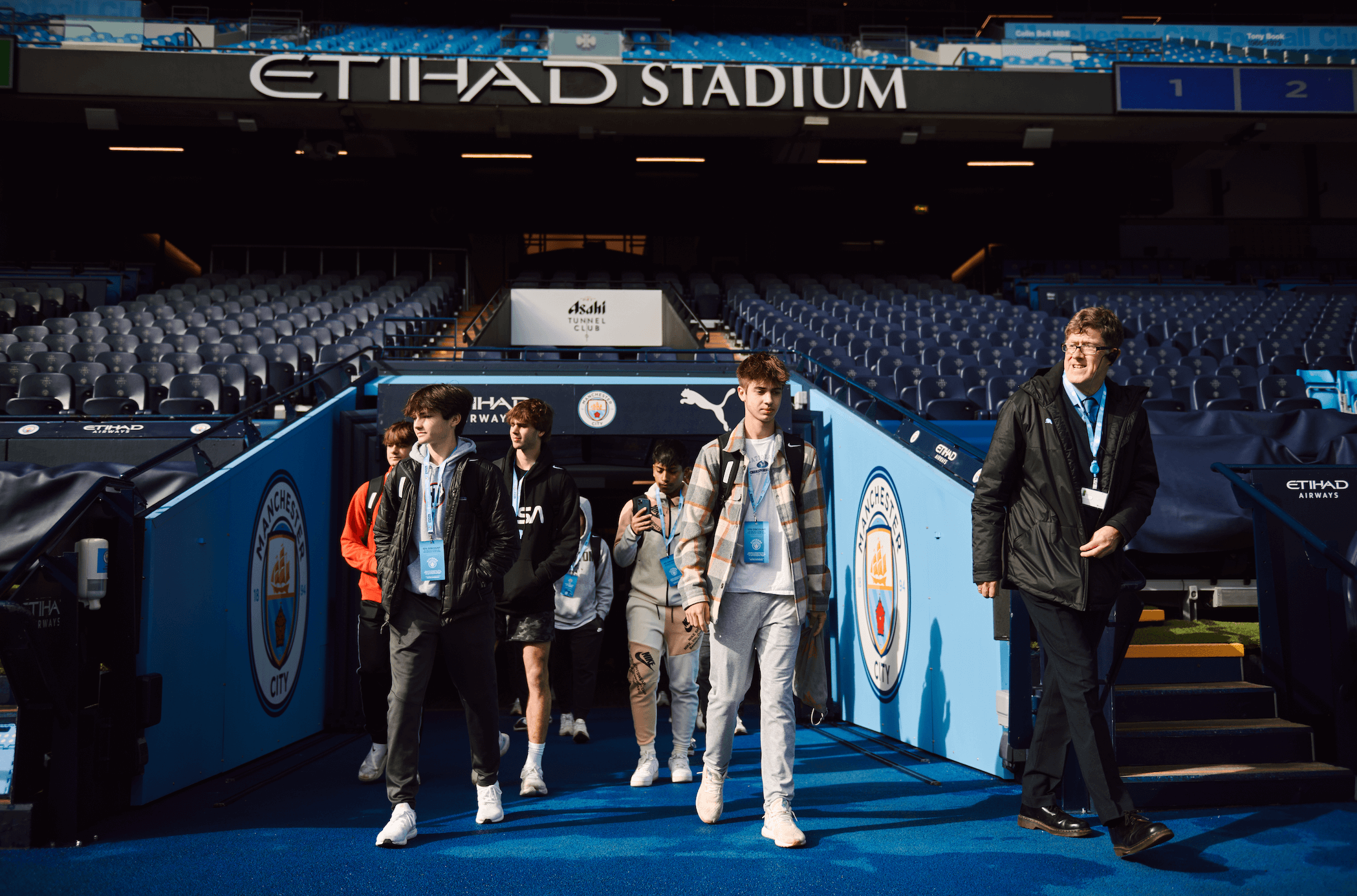 As the sun sets over soccer fields across the United States, a passion for the world's most beloved sport ignites in the hearts of countless young players. From the bustling streets of New York City to the quiet suburbs of Colorado, soccer unites these youth in their shared dream: to become the next soccer great. At inspiresport Global, we understand that this dream can take you to incredible places, and we're here to make that journey unforgettable.
In the world of soccer, there's palpable magic surrounding Europe. It's the continent where legends are born, where the beautiful game is not just a sport but a way of life. The roar of the crowd at Etihad Stadium, the echoes of history at The Mestalla, and the tactical brilliance at the San Siro—all these moments form the tapestry of European soccer's rich heritage. But for young American soccer enthusiasts, the dream of playing on European turf isn't just about witnessing those grand stadiums from the stands; it's about stepping onto the same hallowed ground these icons train at every day, donning the same jersey as their heroes, and learning the secrets of the game from the very best.
This is the story we aim to tell in this blog. We'll delve into the incredible journey that awaits American youth players who embark on a soccer tour to Europe with inspiresport Global. Through this narrative, we will showcase the importance of youth soccer tours, the awe-inspiring coaches of European soccer, the immersive learning experience, and how all these elements combine to help young talents hone their skills, tactics, and character. So, whether you're a young player with a heart full of dreams or a parent seeking the best opportunities for your child's development, join us on this exciting exploration of how inspiresport Global is bringing the magic of European soccer to the aspiring stars of America. It's a journey of growth, dreams realized, and unforgettable moments on and off the pitch. Welcome to a world where your soccer dreams can truly take flight.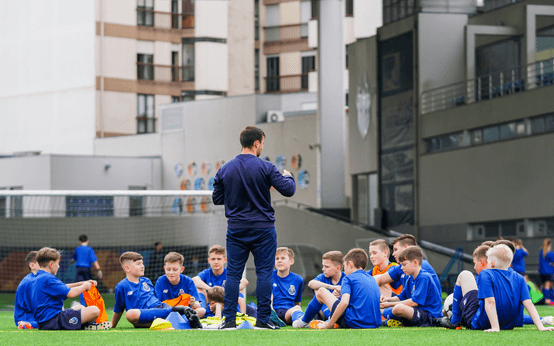 The Importance of Youth Soccer Tours
In recent years, youth soccer tours have experienced a significant surge in popularity, and for good reason. These tours have evolved into a vital component of player development for aspiring young talents. The growing trend of youth soccer tours signifies a shift in how we perceive the development of young players. It's no longer just about practicing on local fields or participating in domestic leagues; it's about broadening horizons and experiencing the global tapestry of soccer. These tours offer young players an unparalleled opportunity to immerse themselves in the sport at an international level. The significance lies in the exposure and experience that these tours provide. Young players are not only exposed to different styles of play, varying levels of competition, and top-notch facilities but also to diverse cultures and perspectives. They learn to adapt to different playing conditions, strategies, and tactics, which ultimately enhances their soccer IQ. The exposure to elite coaching, both from their own coaches and the top-notch coaches they encounter during these tours, molds them into more well-rounded players. Additionally, these tours foster qualities like independence, teamwork, and cultural understanding, which extend far beyond the soccer field. In essence, youth soccer tours have become a vital stepping stone in the journey of young American soccer players, transforming them into more skilled, adaptable, and culturally aware individuals both on and off the pitch.
European Soccer's Elite Coaches
In the world of European soccer, names like Pep Guardiola of Manchester City, Antonio Conte of Inter Milan, and Julen Lopetegui of Sevilla FC resonate with legendary status. These coaches are not just tacticians; they are maestros of the game, orchestrating symphonies of strategy and skill on the field. Learning from these iconic figures as their playing tactics are passed down through the club staff can be a game-changer for aspiring young players in more ways than one. Pep Guardiola's possession-based football philosophy at Manchester City is renowned for its intricate passing and positional play, teaching young talents about the importance of control and precision. Simone Inzaghi's no-nonsense approach at Inter Milan emphasizes defensive solidity and relentless work ethic, instilling discipline and resilience in budding players. These coaches not only refine soccer skills but also nurture a winning mentality and sportsmanship, essential attributes for any player's journey to the top. Learning from their contemporaries during a youth soccer tour is like receiving a masterclass in the art of soccer, where the lessons extend far beyond the training ground and into the very essence of the game itself.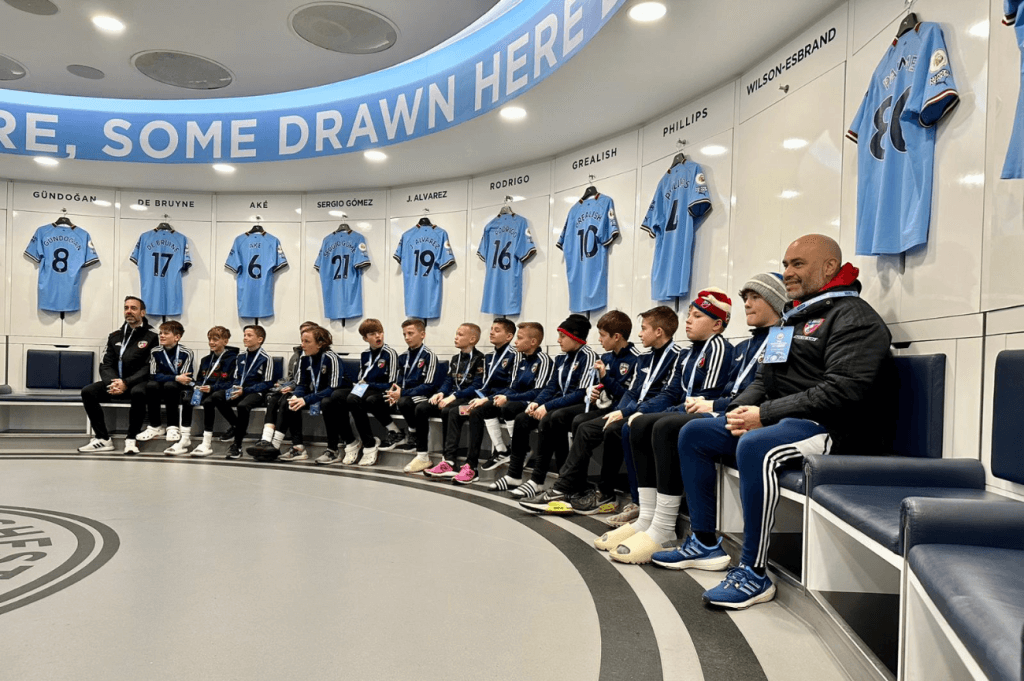 Benefits Beyond The Field
While the primary focus of youth soccer tours is undeniably improving one's soccer skills, the benefits extend far beyond the confines of the field. These tours serve as powerful catalysts for personal and character development. One of the most significant advantages is cultural exposure. When young players venture beyond their comfort zones and into foreign countries, they are not just learning soccer; they're embracing diverse cultures, languages, and customs. This exposure fosters open-mindedness, empathy, and a global perspective, attributes that are invaluable in an increasingly interconnected world.
Moreover, teamwork flourishes on these tours. The camaraderie formed among players, as they navigate new environments and challenges together, deepens their understanding of the importance of collaboration and support. Learning to communicate and cooperate with teammates from various backgrounds not only enhances their soccer performance but also equips them with essential life skills.
Resilience, another critical quality, is honed on youth soccer tours. Facing different opponents, adapting to varying playing conditions, and learning from elite coaches can be challenging. However, overcoming these hurdles instills a sense of determination and mental fortitude that stays with young players long after they return home.
In essence, youth soccer tours offer a holistic education, nurturing not just budding soccer talents but also well-rounded individuals who are culturally aware, team-oriented, and equipped to tackle life's challenges head-on. These tours are about shaping character and values as much as they are about honing soccer skills, making them a truly transformative experience for young players.
In this exploration of the transformative power of youth soccer tours, we've witnessed how the beautiful game extends its magic far beyond the pitch. inspiresport Global has been at the forefront of connecting young American players with the heart of European soccer, offering them a once-in-a-lifetime opportunity to learn from the best coaches, play on hallowed grounds, and soak in the rich tapestry of cultures.
As we wrap up this journey, we must emphasize that these tours are more than just soccer experiences; they are life-changing adventures that mold aspiring players into well-rounded individuals. The exposure, teamwork, resilience, and cultural enrichment that players gain during these tours are invaluable. They not only elevate soccer skills but also nurture character and values that will serve them in every facet of life.
Are you ready to embark on your own soccer odyssey, to walk in the footsteps of legends, and to discover the world of soccer like never before? Don't miss your chance to book a youth soccer tour with inspiresport Global. Our commitment to providing the most immersive and educational experiences for young players is unwavering. Join the ranks of those who have journeyed with us and have come back not just as better soccer players but as enriched individuals.