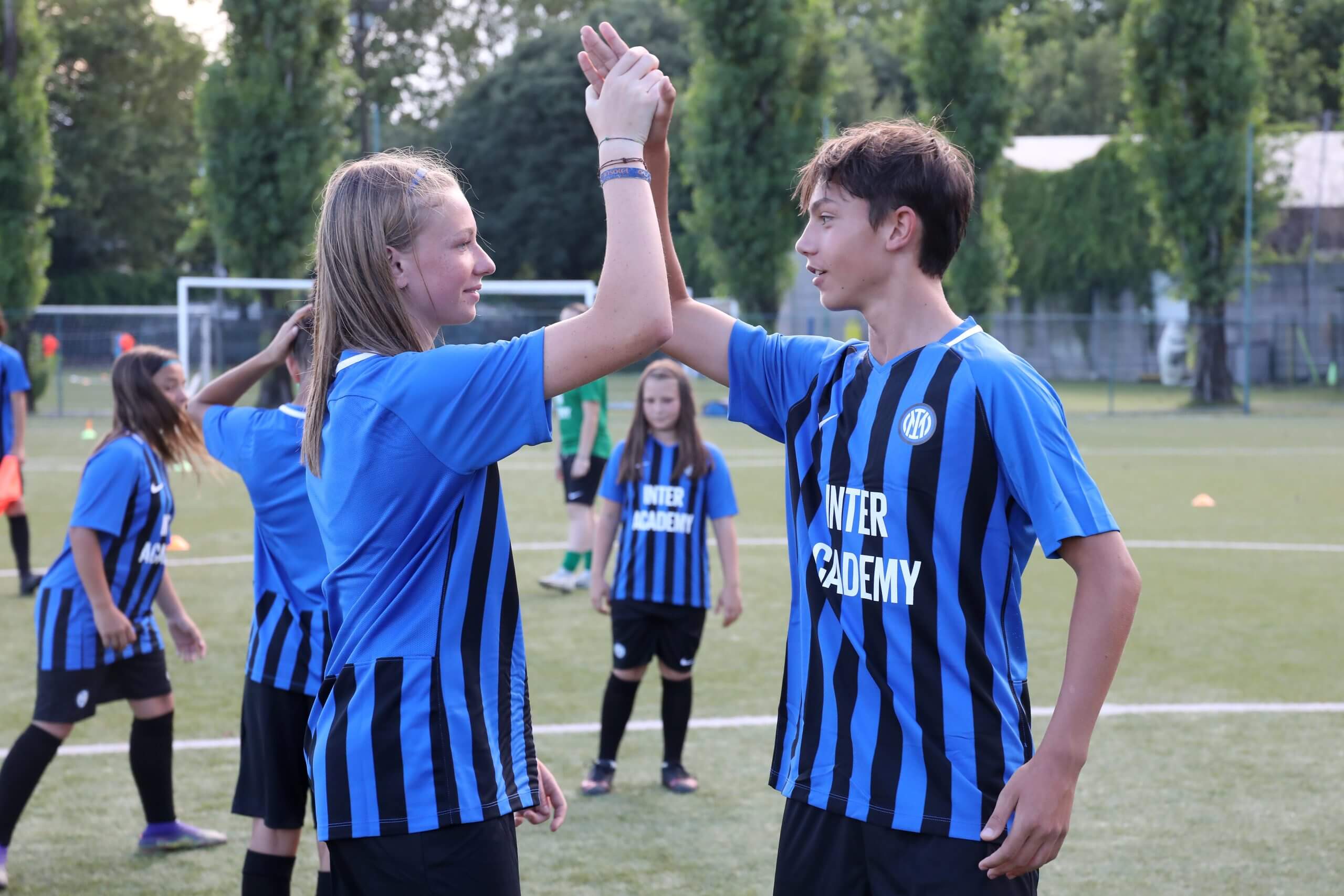 Imagine the perfect soccer adventure for young players – exploring Europe's vibrant soccer scene, witnessing top-level matches, and training in renowned academies. Have you ever dreamed of assembling your youth soccer club and embarking on an unforgettable soccer journey through Europe? Well, inspiresport Global is here to turn that dream into reality! With our mission to provide young athletes with unforgettable sports experiences, inspiresport Global offers a soccer lover's dream come true. In this blog, we will explore the top destinations that captivate the hearts of youth teams looking to delve into Europe's soccer landscape. Get ready to be inspired as we take you on a thrilling virtual tour to Manchester, Valencia, Porto, and Milan.
Youth soccer tours with inspiresport Global are a truly transformative experience for young athletes. inspiresport Global goes above and beyond to provide exceptional sports experiences that combine top-level coaching, competitive matches, and cultural immersion. With our expertise and extensive network of connections, we curate unforgettable tours that allow youth teams to train in world-class facilities, play matches, witness live professional matches (subject to schedule), and explore the rich soccer heritage of iconic cities. inspiresport Global's commitment to delivering exceptional value ensures that every participant gains not only incredible soccer opportunities but also lifelong memories and personal growth.
These tours provide an unparalleled platform for young players to develop their skills, build camaraderie within their team, and create bonds that transcend borders. The combination of training, matches, and cultural experiences makes inspiresport Global the ultimate choice for youth soccer tours. We also go beyond the realm of just soccer. While the primary focus is undoubtedly on the sport, these tours offer much more than just playing the game. inspiresport Global recognizes the importance of incorporating cultural immersion and personal development into the experience. Participants have the opportunity to explore the rich history, art, and landmarks of the cities they visit, fostering a deeper understanding and appreciation of different cultures. Through guided tours and activities, young athletes can embrace new experiences, try local cuisines, and create memories that extend far beyond the soccer pitch.
Additionally, these tours promote personal growth by encouraging teamwork, leadership, and resilience, as participants navigate new environments and face challenging opponents. Inspiresport Global ensures that every aspect of the tour contributes to a holistic experience, where athletes not only develop their soccer skills but also grow as individuals.
Manchester – Manchester City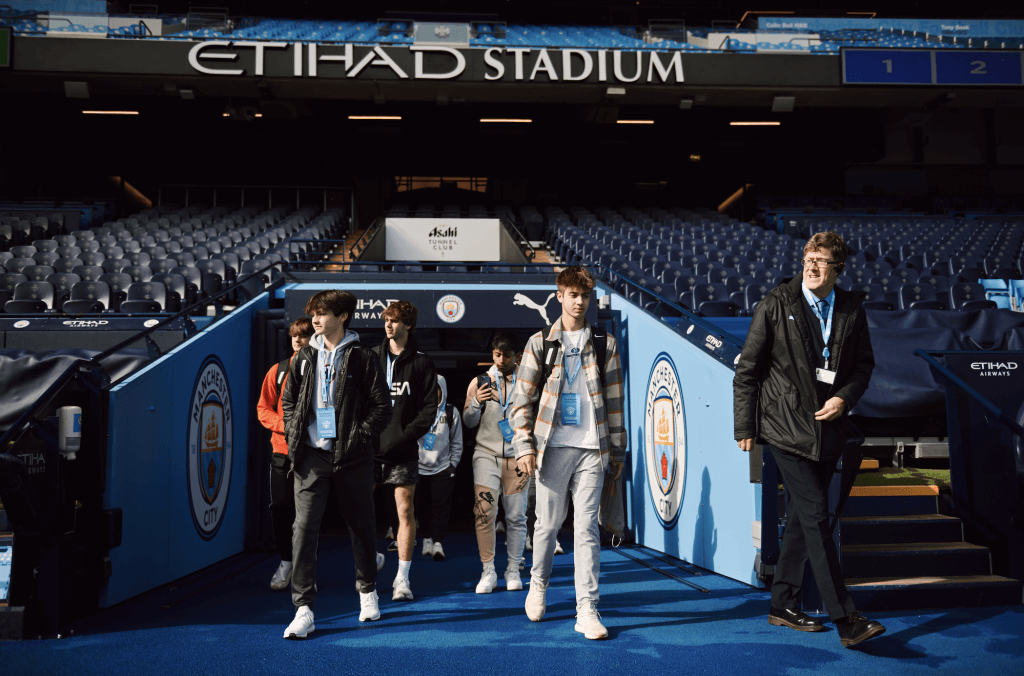 In the soccer mecca of Manchester, one club currently stands out as a powerhouse in both domestic and international competitions – Manchester City. As a focal point for any youth soccer tour, Manchester City offers an unrivaled experience that combines world-class training facilities, top-level coaching, and a chance to witness the artistry of one of the most formidable teams in European football. The Etihad Campus, their state-of-the-art training complex, is equipped with cutting-edge facilities that provide an ideal environment for young players to sharpen their skills. Youth teams have the opportunity to benefit from the expertise and guidance of Manchester City's renowned coaching staff. Witnessing a live match at the stunning Etihad Stadium is highly dreamt of, youth players can soak up the experience during a stadium tour, observe the techniques of their idols at the match, and draw inspiration from the immense talent on display. Manchester City's commitment to nurturing and developing youth talent is unparalleled, making it an ideal club to focus on during your youth soccer tour in the vibrant city of Manchester.
Manchester is a city that offers an incredible blend of history, culture, and vibrant energy. With its rich industrial heritage, Manchester showcases stunning architecture, such as the iconic Manchester Town Hall and the historic cotton mills. The city is also known for its thriving music scene, bustling markets, and diverse culinary offerings, ensuring that visitors are spoilt for choice when it comes to entertainment and exploration.
Valencia – Valencia FC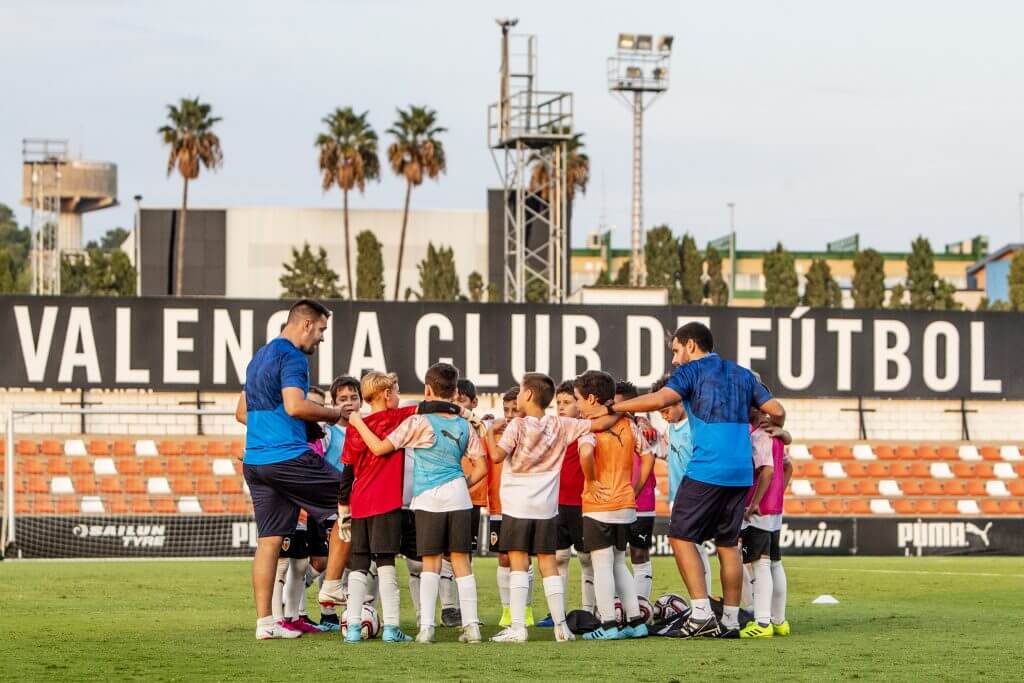 Valencia, renowned as a breeding ground for top talent in Spanish soccer holds a sterling reputation for nurturing young soccer stars, as can be seen on display at Valencia CF. When embarking on a youth soccer tour in Valencia, players are granted access to state-of-the-art training facilities that allow them to refine their skills under the guidance of experienced Valencia CF coaches. Beyond soccer, Valencia offers a plethora of cultural experiences. From its picturesque beaches where players can unwind and relax, to the city's historical architecture, including the iconic City of Arts and Sciences, Valencia captivates visitors with its blend of natural beauty and rich cultural heritage.
Milan – Inter Milan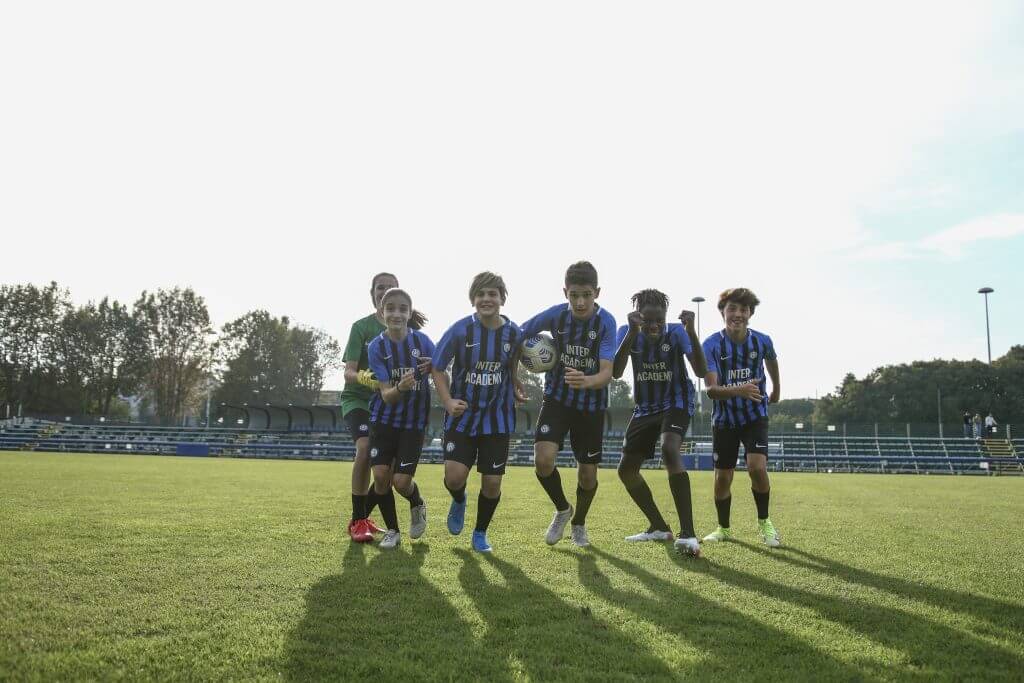 Inter Milan, one of the most successful and iconic football clubs in Italy, makes for an exceptional soccer tour destination. Known for its rich history and passionate supporters, Inter Milan offers youth teams a unique opportunity to immerse themselves in the club's prestigious legacy. With their renowned youth academy, Inter Milan provides top-notch training facilities and coaching staff to help young players refine their skills and develop their talent. Additionally, the chance to catch a live Serie A match at the legendary San Siro Stadium is an experience that showcases the electric atmosphere and intensity of Italian football at its finest.
Beyond the soccer scene, the city of Milan, a global capital of fashion and design, offers a remarkable blend of modernity and history. Milan boasts awe-inspiring architectural masterpieces such as the iconic Duomo di Milano and the picturesque Galleria Vittorio Emanuele II. Young art enthusiasts would love to explore world-class museums such as the Pinacoteca di Brera and the futuristic Museo del Novecento. Milan is also renowned for its shopping streets, and thriving gourmet scene, where young visitors can discover delectable Italian cuisine. A visit to Milan provides a unique blend of soccer excellence and cultural wonders, making it a captivating destination for youth soccer tours.
Porto – FC Porto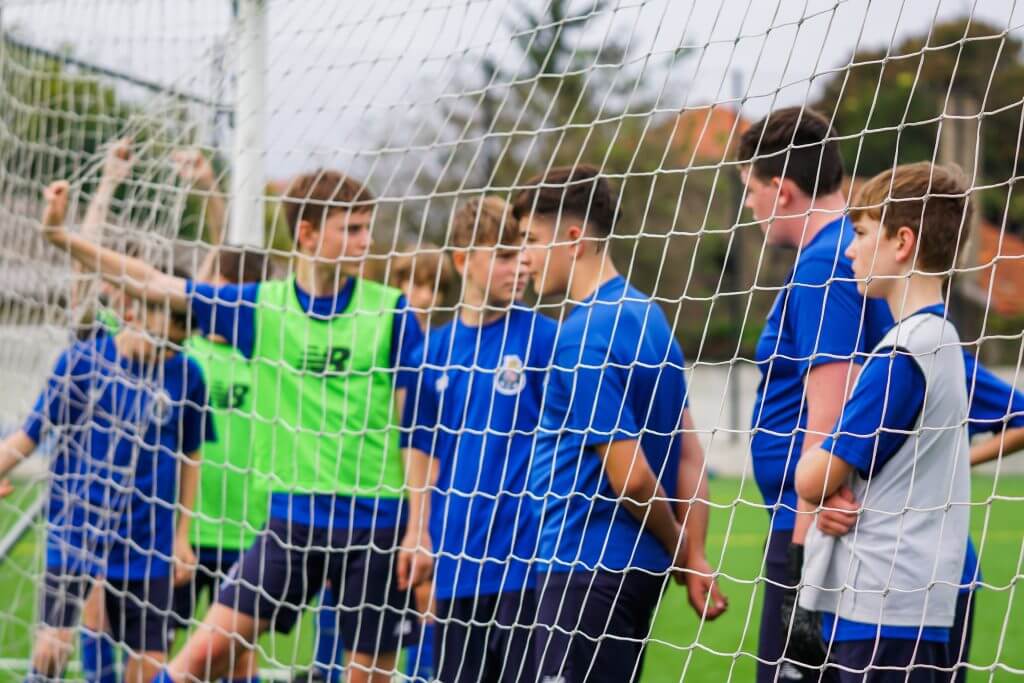 Porto, a city known for its vibrant soccer culture and passionate fan base, is an excellent destination for youth soccer tours. The city's soccer scene revolves around FC Porto, a legendary club with a rich history of success. Youth teams visiting Porto will have the opportunity to train in top-notch facilities and learn from experienced coaches who are dedicated to nurturing young talent. One of the highlights of the trip is undoubtedly the chance to visit the legendary Estádio do Dragão, the home ground of FC Porto. The stadium's electric matchday atmosphere creates an unforgettable experience for players and spectators alike, immersing them in the sheer excitement of Portuguese soccer. Beyond the soccer aspect, Porto offers a wealth of cultural experiences.
The city's picturesque riverside, charming old town, and historic sites, such as the iconic Ribeira district and the captivating Dom Luís I Bridge, provide a blend of architectural beauty and cultural richness that will leave a lasting impression on young visitors.
In conclusion, inspiresport Global offers incredible opportunities for youth teams to fully immerse themselves in Europe's soccer landscape. With carefully curated soccer tours to destinations like Manchester, Valencia, Porto, and Milan, inspiresport Global opens doors to unforgettable experiences and unparalleled soccer adventures. From training in world-class facilities to playing matches there, youth players have the chance to refine their skills, learn from experienced coaches, and embrace the passion and enthusiasm of the European soccer scene. The exceptional guidance provided by inspiresport Global ensures that participants not only grow as soccer players but also develop valuable life skills such as teamwork, leadership, and resilience. We encourage all soccer lovers and youth teams to embrace this remarkable soccer adventure and take advantage of the opportunities offered by inspiresport Global. Whether you are aiming to enhance your soccer skills, explore new cultures, or simply create lifelong memories, the immersive experiences provided by Inspiresport Global are second to none.