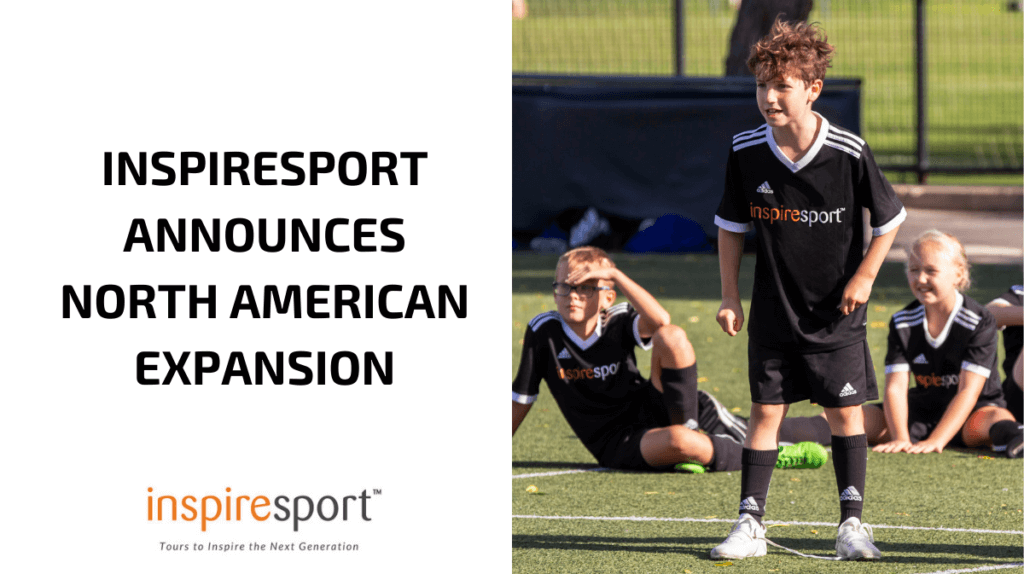 Inspiresport Announces North American Expansion
Following recent acquisition by the Portman Travel Group and creation of Destination Sport Group
Inspiresport Group has today announced the creation of its North American subsidiary inspiresport LLC.
The creation of the new entity will further enhance inspiresport's expansion on an international basis following its recent acquisition by the Portman Travel Group and the subsequent creation of Destination Sport Group, Portman's standalone sports division which includes inspiresport, Sportsbreaks.com, Destination Sport Experiences, Clarity Sports Travel and Amaze DM.
Inspiresport are the industry-leading Sports Development Tour Operator, who have offered unrivaled access to world class clubs, coaches and facilities to take young players on extraordinary sporting journeys for the last 17 years.
Steve Butchart, MD of inspiresport Group, said:
"Inspiresport has been reviewing opportunities for further international expansion over the recent period. Whilst the global pandemic has clearly had a material impact on the sports development tour sector, as we now emerge on the other side, we are confident that the creation of our new North American entity will allow us to further develop and deliver our portfolio across a wider market. Our primary focus will be on the creation of outbound tours from North America into the UK and Europe and therefore there are natural synergies in relation to both product delivery and supply chain.
"We are delighted to be able to confirm that Billy Hartman will lead the North American operation. To be able to secure the services of someone with the experience, knowledge of the market and contact network of Billy is testament to the ambition we have for the new business. Billy and I have worked together on a regular basis over recent years, and I look forward to him and his team continuing the excellent work they are known for in the market by progressing with partners, customers and colleagues alike to develop the business moving forward."
Billy Hartman added:
"I am delighted to be joining inspiresport LLC – my team and I will continue to develop relationships throughout the youth club, high school and college soccer market that wish to experience best in class international sports programs across the UK and Europe. The iconic clubs inspiresport work with on an exclusive and preferred basis are a fantastic fit for US and Canadian soccer teams looking to improve skills, and experience how it feels to train like a professional athlete. By utilizing the same facilities as the professional teams, players and coaches are fully immersed in the club's culture and ethos which provide once-in-a-lifetime experiences for all participants. This expansion in program destinations and the additional resources and support provided through inspiresport and the Destination Sport Group will allow for unprecedented program offerings across the spectrum of our customer base. We're also really excited to work with touring teams across other sports too where we can replicate the soccer model and experience and include some phenomenal cultural and language opportunities away from the sports pitch…we can't wait to get started!"