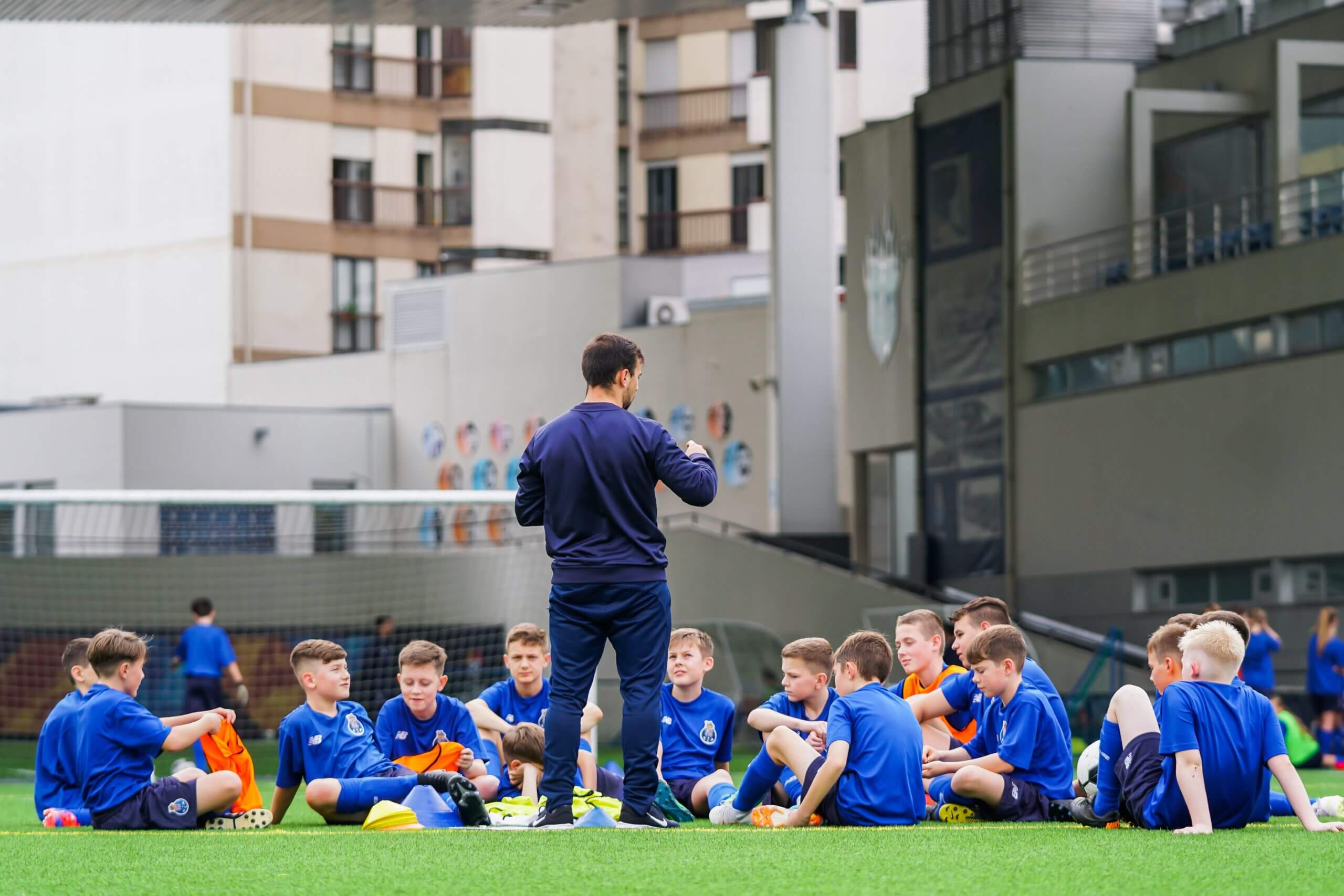 Embarking on a European soccer trip is a dream come true for many young athletes. The allure of experiencing the rich soccer culture, witnessing top-level matches, and immersing oneself in the captivating atmosphere of renowned European stadiums is simply unparalleled. However, what if we told you that this trip could offer more than just soccer? Imagine finding the perfect harmony between intense training sessions and matches, and unforgettable leisure activities. Welcome to the world of a European soccer trip, where the pursuit of sporting excellence intertwines seamlessly with the excitement of sightseeing and cultural exploration.
The goal of this extraordinary journey is to strike a delicate balance, ensuring that young players have ample opportunities to refine their skills on the field while also indulging in the diverse offerings of each European destination. From awe-inspiring historical landmarks to vibrant cultural experiences, these trips aim to create well-rounded individuals who appreciate both the beauty of the game and the wonders of the world beyond the pitch.
Join us as we delve into the realm of soccer and sightseeing, uncovering how youth teams can experience the best of both worlds on their European soccer adventures. Discover the magic of soccer in Europe, encounter iconic clubs and destinations, and learn how inspiresport Global meticulously crafts itineraries that harmonize sports and leisure activities to create an unforgettable journey for young players. Get ready to lace up your boots, grab your cameras, and embark on a soccer trip that will leave a lasting impression on both your skills and your memories.
The Thrill of European Soccer
In Europe, soccer ignites a profound excitement and unwavering passion that reverberates throughout the continent. From the enthusiastic cheers of devoted fans to the exhilarating moments of skill and athleticism on the pitch, the energy surrounding the game is nothing short of electric. Europe's soccer landscape is adorned with a tapestry of iconic clubs, each carrying a rich history and tradition that spans generations. Clubs like Manchester City in England and Inter Milan in Italy have etched their names into history books of soccer, showcasing their dominance and captivating supporters worldwide.
These European clubs stand as living testaments to the sport's enduring legacy, representing more than just athletic prowess. They embody a deep-rooted culture that intertwines with the fabric of their respective cities and regions. Stepping foot into the storied stadiums that have borne witness to countless battles feels like stepping into hallowed ground. The grandeur of the architecture, the chants echoing through the stands, and the sea of passionate supporters draped in team colors create an atmosphere that can only be described as awe-inspiring.
For young athletes fortunate enough to embark on a European soccer trip, the opportunity to witness top-level matches becomes a transformative experience. The chance to observe these skilled professionals in action, witnessing their precise ball control, strategic maneuvers, and sheer determination, is an education in itself. It serves as both inspiration and motivation, igniting a fire within young players to strive for greatness and push their own limits.
Beyond the skills displayed on the pitch, the atmosphere within European stadiums is unbeaten. The roar of the crowd as goals are scored, the collective chants that reverberate throughout the stands, and the vibrant energy that pulsates throughout the stadium create an indescribable feeling. It is an immersive encounter where fans from all walks of life come together, united by their unwavering support for their beloved teams. This unity and shared passion for the game make attending a European soccer match an unforgettable experience that young athletes will cherish for a lifetime.
In Europe, soccer transcends being just a sport; it becomes a way of life. The excitement, history, and buzz surrounding European soccer clubs offer young athletes a unique opportunity to immerse themselves in a world where their dreams and aspirations thrive. It is a journey that goes beyond the boundaries of the field, leaving an indelible mark on their love for the game and a lasting appreciation for the extraordinary atmosphere that European stadiums offer.
Introducing Inspiresport Global
inspiresport Global stands as a premier provider of youth soccer trips to Europe, specializing in crafting unforgettable experiences for aspiring young athletes. With a deep understanding of the unique needs and desires of youth teams, inspiresport Global excels in curating customized itineraries that seamlessly blend soccer training with leisure activities. Their expertise lies in creating journeys that cater not only to the development of soccer skills but also to the exploration of cultural treasures and the fostering of team camaraderie. From top-notch training facilities to organizing sightseeing excursions to iconic landmarks, inspiresport Global ensures that every aspect of the trip is thoughtfully tailored to create a harmonious balance between sporting excellence and enriching leisure experiences. With a commitment to providing exceptional service and unforgettable memories, inspiresport Global is the go-to partner for youth teams seeking an extraordinary European soccer adventure.
Youth Soccer Destinations and Clubs
When it comes to European soccer trips, inspiresport Global offers a remarkable selection of destinations that cater to the dreams of young athletes. Journey to the vibrant city of Manchester, home to the illustrious Manchester City, where players can soak up the rich soccer heritage of the English Premier League. Head to Valencia, Spain, where the iconic Valencia FC reigns supreme, and experience the passion and flair of Spanish football. Venture to Porto, Portugal, to witness the renowned FC Porto in action and immerse yourself in the country's deep-rooted soccer culture. The captivating city of Milan awaits, where Inter Milan's historic legacy makes it a true soccer powerhouse in Italy. PSV Eindhoven in the Netherlands provides a glimpse into the nation's commitment to nurturing young talent, while St George's Park, England's national football center, offers an unrivalled training experience in a world-class facility. Each destination carries its unique characteristics, from the exhilarating atmosphere of the stadiums to the cultural nuances that permeate the soccer scenes. inspiresport Global ensures that every young athlete's journey is an opportunity to embrace the soccer culture and create lasting memories in these remarkable locations.

Cultural Experiences and Sightseeing
Manchester, England:
Explore the musical heritage by visiting iconic music venues like the legendary Manchester Arena or the renowned The Warehouse Project. Take a trip to the fascinating Manchester Museum, home to extensive collections ranging from natural history to ancient artefacts. Indulge in a classic British dish and savor a hearty portion of Fish and Chips, a beloved staple of English cuisine.
Valencia, Spain:
Immerse yourself in the city's traditions by participating in a vibrant local festival like Las Fallas, known for its impressive fireworks displays and magnificent papier-mâché sculptures. Visit the City of Arts and Sciences, an architectural masterpiece featuring futuristic buildings, a planetarium, an opera house, and interactive science exhibits. Delight your taste buds with a plate of Paella Valenciana, the region's signature dish made with saffron-infused rice, fresh seafood, and succulent meats.
Porto, Portugal:
Experience the soul-stirring Fado music, a traditional Portuguese music genre known for its emotional and heartfelt performances, by attending a live Fado concert in a local tavern. Explore the historic district of Ribeira, a UNESCO World Heritage site, with its picturesque narrow streets, colorful buildings, and stunning views of the Douro River. Indulge in a tasty treat loved by kids and adults alike, the Pastel de Nata. This Portuguese egg tart pastry is a deliciously sweet and creamy delight that will surely satisfy young taste buds.
Milan, Italy:
Get captivated by the beauty of the famous La Scala opera house, known as one of the world's premier opera and ballet theatres, by attending a performance or taking a guided tour. Visit the magnificent Duomo di Milano, an architectural masterpiece and one of the largest cathedrals in the world, to marvel at its intricate details and panoramic views from the rooftop. Treat yourself to a delectable dish of Risotto alla Milanese, a creamy saffron-infused rice dish, accompanied by Ossobuco, a flavorful braised veal shank.
Eindhoven, Netherlands:
Immerse yourself in the world of design at the renowned Design Academy Eindhoven or visit the unique Van Abbemuseum, showcasing contemporary art and thought-provoking exhibitions. Explore the fascinating Philips Museum, dedicated to the history and innovations of the globally renowned Philips electronics company. Try a Dutch specialty, Bitterballen, delicious deep-fried meat-based snacks served with mustard, often enjoyed as a tasty appetizer.
Remember, these are just a few highlights of the cultural experiences and cuisines available in each destination. Exploring local landmarks, engaging in cultural activities, and trying authentic cuisines will provide young athletes with valuable educational insights and personal growth opportunities during their European soccer trip.
In conclusion, the advantage of experiencing these incredible travels at a young age cannot be overstated. By embarking on a European soccer trip that combines sports and cultural exploration, young athletes have a unique opportunity to broaden their horizons and shape their understanding of the world. The blend of intense soccer training sessions and immersive cultural experiences fosters personal growth, resilience, and a global perspective that will resonate throughout their lives.
At a young age, the minds of these budding athletes are open and receptive, allowing them to absorb the rich history, diverse cultures, and distinct traditions of each destination. They have the chance to witness firsthand the passion and devotion that fuels European soccer, learning valuable lessons in teamwork, sportsmanship, and determination.
Beyond the soccer pitch, these trips offer a unique education in history, art, music, and gastronomy. Exploring famous landmarks, engaging with local customs, and savoring authentic cuisines introduce young athletes to the interconnectedness of the world and foster a deep appreciation for cultural diversity.
Moreover, these experiences at a young age ignite a lifelong passion for exploration, adventure, and personal development. They serve as a catalyst for self-discovery, building resilience, and developing a sense of global citizenship. The memories made and the lessons learned during these formative years will shape the way these athletes navigate their future endeavors, both on and off the soccer field.
By experiencing the blend of soccer and sightseeing at a young age, these athletes not only develop their skills but also cultivate a deep appreciation for the beauty and interconnectedness of the world. They become ambassadors of cultural understanding, forging friendships across borders, and carrying the spirit of unity throughout their lives.