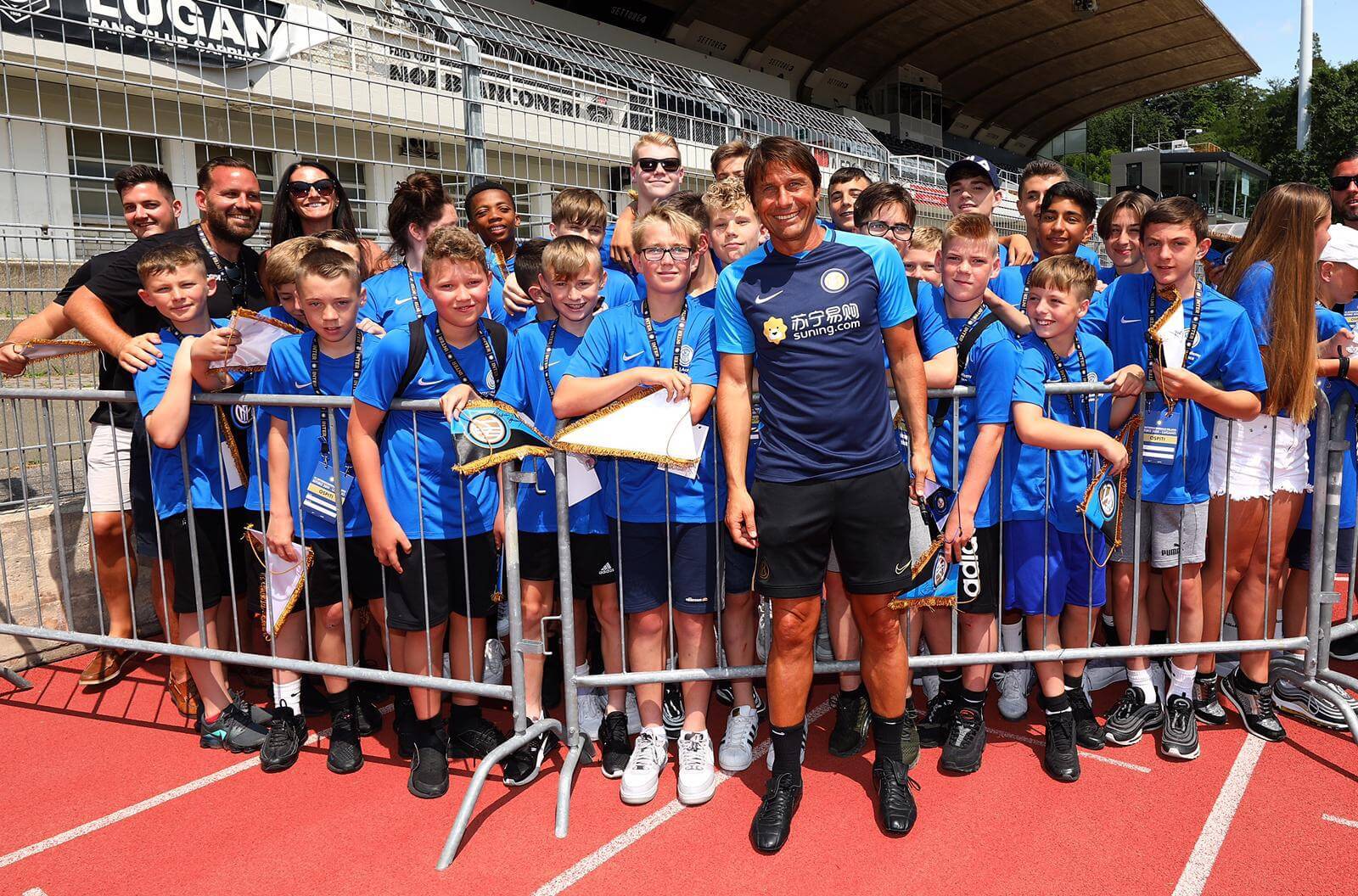 Ever wondered how the first team of FC Internazionale Milano train? Marshall's Park Academy got to find out for themselves in July with inspiresport. The group visited Lugano training ground to watch the squad prepare for their upcoming season in Serie A, Champions League and Coppa Italia. 
Following the session, the squad took to the sidelines to sign autographs and take pictures with the group, including the newly appointed coach Antonio Conte and World Cup finalist midfielder Ivan Perisic!
The weather did not disappoint either, conditions for training sessions with Inter Academy coaches were perfect. The students were put through their paces during this once-in-a-lifetime opportunity but enjoyed developing their technical and match skills with Andrea Caligara, Matteo Malgarini, Luigi Mainolfi and Stefano Co', Technical Area Academy Coaches at Inter Academy.  
"A fantastic tour which created countless memories."
– Paul Aylett, PE Teacher, Marshall's Park Academy
Four days at the beautiful city of Milan go by in a heartbeat, but the memories will last a lifetime, here at inspiresport we are dedicated to 'Inspire the Next Generation' and are awaiting your stories from your next trip from a number of amazing destinations! 
Find out more about our FC Internazionale Milano tours here.