As the festive season approaches, the age-old quest to find the perfect Christmas present begins anew. In recent years, there has been a discernible shift from gifting material possessions to bestowing experiences that create indelible memories. After all, the joy elicited from unwrapping a tangible object often fades, while memories from a unique experience can last a lifetime.
In this spirit of gifting unforgettable moments, imagine the surprise and delight on the face of a soccer enthusiast when they discover that they have the opportunity to engage with European soccer. A European soccer tour stands out as a distinctive and thoughtful present, offering an immersive plunge into the world's most beloved sport.  The Holiday Season poses the perfect opportunity to fund raise for such an event.
In the world of soccer, talent flourishes when nurtured with the right training, coaching, and experiences. This belief forms the cornerstone of inspiresport Global, a leading provider of bespoke soccer development tours to the UK and Europe. Since 2004, inspiresport has been instrumental in sculpting the journeys of young soccer enthusiasts, fostering skills and confidence regardless of their proficiency level.
inspiresport Global meticulously designs tailored soccer development tours that cater to the diverse needs of young athletes, offering them a transformative adventure in the world of European soccer. From professional coaching at top clubs and federations to access to world-class training facilities and mesmerizing stadium tours, each aspect is crafted to provide a holistic and enriching experience. Engaging fixtures against competitively matched local opposition further enhances the uniqueness of the tour.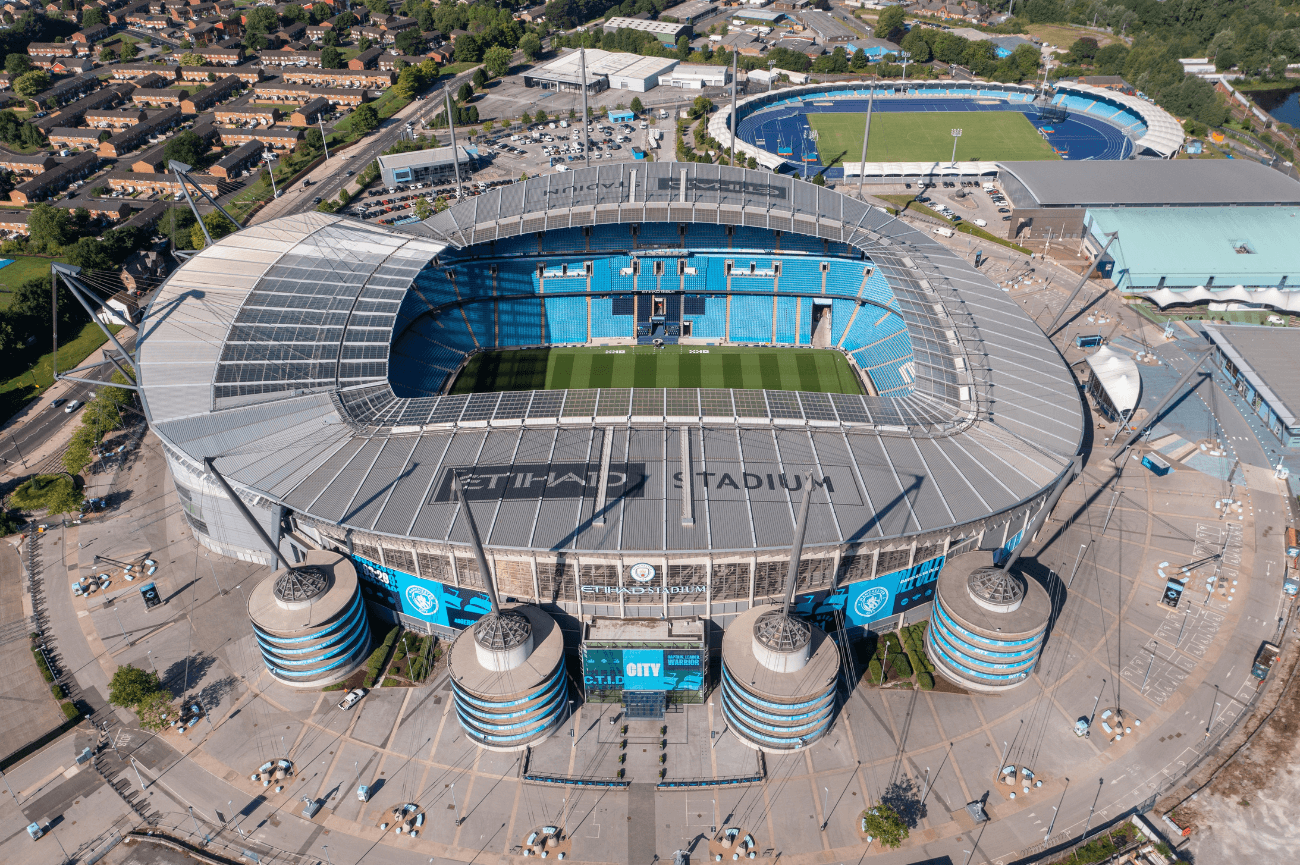 Ensuring a seamless experience from booking to departure is central to inspiresport's mission, with dedicated bilingual tour directors to ensure smooth operations. The team, specializing in offering unrivalled personal service, provides valuable advice, including guidance on fundraising, and boasts connections with elite sports clubs globally.
Transparent and competitive pricing, which includes perks like a free staff place for every 25 players, coupled with quality accommodation, positions inspiresport as an affordable yet premium choice. The accommodation options prioritize safety and proximity to training grounds and activities, ranging from resort-style complexes to tranquil locales. In essence, inspiresport crafts a comprehensive package that seamlessly blends professional training, cultural immersion, and the thrill of the game, standing as a beacon for aspiring soccer talents eager to elevate their game on the European stage.
The Allure of European Soccer
The history of soccer in Europe is a fascinating journey that spans centuries, transforming the sport into a spectacle celebrated worldwide. From its humble beginnings to the grandeur of international championships, soccer has consistently grown in prominence. The continent has given rise to legendary players and iconic moments that have become an intrinsic part of the sport's rich legacy.
Soccer holds a special place in the hearts of Europeans, acting as a unifying force that brings together diverse cultures and communities. Famous rivalries and passionate fan cultures are testament to the sport's cultural significance. Soccer is not just a game in Europe; it is an experience that fosters community engagement and creates a sense of belonging.
A European Soccer Tour – The Ultimate Gift
A European soccer tour is not just a gift; it is an experience that can profoundly impact and inspire young people. It goes beyond the excitement of watching a live match and delves into the very essence of what makes soccer a universal passion.
Educational Value: A soccer tour offers young enthusiasts a chance to learn about the history, rules, and intricacies of the game. It provides them with insights into different playing styles, tactics, and the cultural nuances that influence the sport in various European countries. This educational aspect transforms their understanding and appreciation for the game.
Skill Development: Young people get an opportunity to enhance their soccer skills through professional coaching sessions that may be part of the tour. These sessions can serve as a valuable platform for budding athletes to learn, practice, and improve their gameplay.
Inspiration and Aspiration: Witnessing the sport played at its highest level, young fans can find inspiration in the dedication and skill displayed on the field. Such an experience often ignites aspirations in young hearts to pursue their passion for soccer more seriously.
Cultural Exposure: A European soccer tour is also a journey through diverse cultures and histories. Young people get to experience different countries, languages, and traditions, fostering a sense of global citizenship and broadening their horizons.
Building Team Spirit and Camaraderie: Often, these tours are undertaken in groups, allowing young fans to connect over a shared love for the sport. This can foster friendships, build team spirit, and teach valuable lessons in teamwork and camaraderie.
Memorable Experiences: The thrill of being in a stadium filled with cheering fans, the excitement of exploring behind-the-scenes areas, and the joy of immersing oneself in the sport create memories that last a lifetime.
Boosting Confidence: Engaging with the sport at such a close level can boost a young person's confidence. Whether it's through playing in friendly matches, interacting with fellow enthusiasts, or simply being part of an international tour, the experience can contribute significantly to their personal development.
Beyond Soccer – Exploring Europe
A European soccer tour is not confined to the boundaries of the stadium but extends far beyond, offering participants an immersive experience in the rich cultural tapestry of Europe. The tour is a gateway to exploring the vibrant cities that are home to some of the continent's most celebrated soccer cultures.
In Manchester, the tour could lead to strolls through its historic streets, immersing visitors in a city known for its industrial heritage and cultural vibrancy. London, with its iconic landmarks, promises a blend of history, art, and modernity that's sure to captivate every traveler. Meanwhile, Milan offers a taste of Italian elegance, and a chance to indulge in its renowned culinary and fashion scenes.
Heading to Porto, participants can bask in the charm of its riverside district, savoring the rich flavors of Portuguese cuisine and perhaps even partake in a traditional Fado performance. In Scotland, the picturesque landscapes and historic castles become the backdrop to the soccer tour, providing a serene contrast to the excitement of the matches.
Each city is a treasure trove of experiences, from trying local cuisines to exploring architectural marvels and diving into the unique traditions that define each place.
A European soccer tour becomes even more special when shared with family. Such a trip is an opportunity to strengthen family bonds, as everyone comes together to cheer for their favorite teams and share in the excitement of the game.
Exploring cities like Manchester, London, Milan, Porto, and the scenic locales of Scotland provides ample opportunities for families to create lasting memories. Whether it is capturing the perfect family photo in front of London's iconic landmarks, collecting souvenirs from the bustling streets of Milan, or relishing a traditional meal together in Porto, every moment becomes a cherished memory.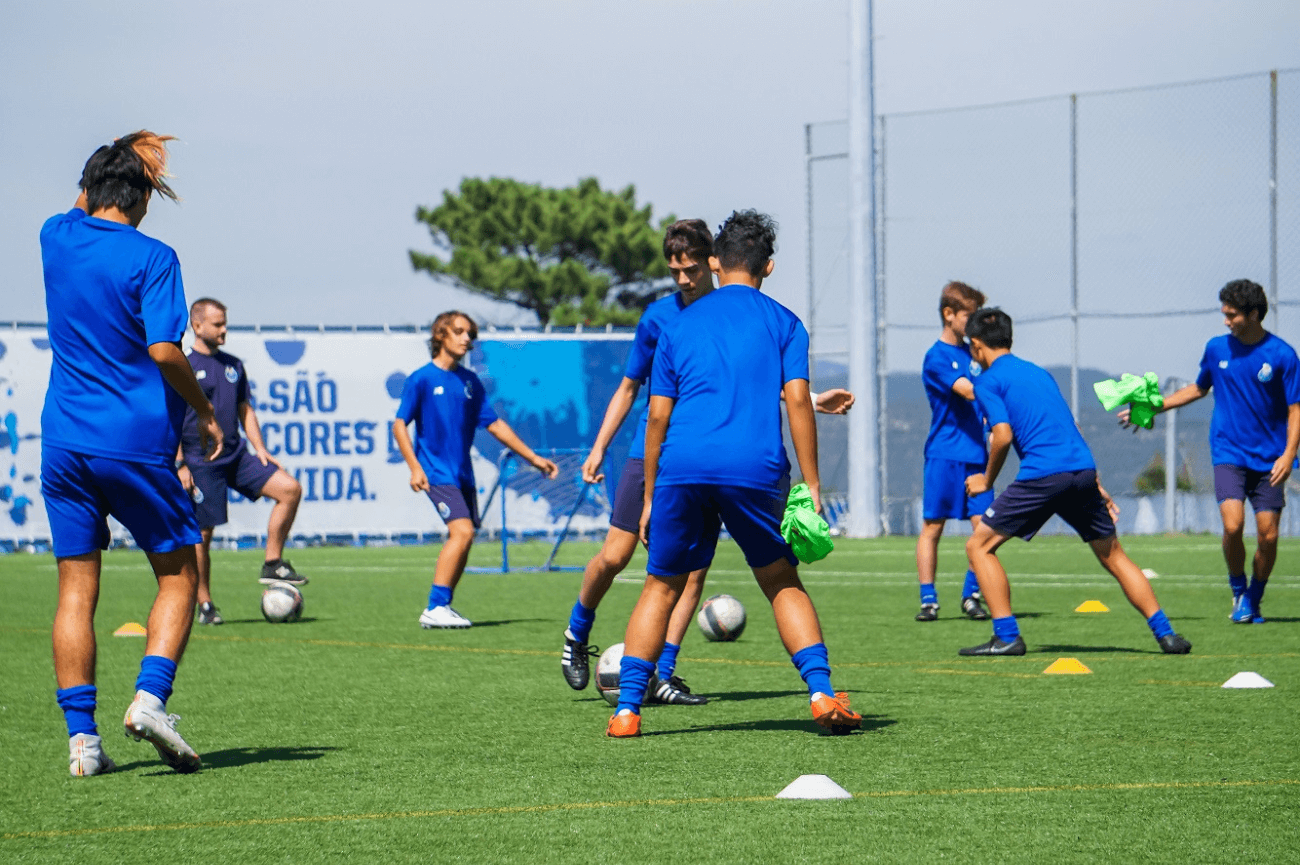 The shared experiences of awe as families explore ancient Scottish castles, or the collective gasps as they witness a live match, all contribute to building a tapestry of memories that can be cherished for years to come.
In essence, a European soccer tour, while centered around the sport, blossoms into an enriching journey that weaves cultural exploration, family bonding, and a lifetime of memories seamlessly together.
In summary, a European soccer tour is more than just a spectator's delight; it is an enriching odyssey that intertwines the thrill of the sport with the cultural allure of Europe's renowned cities. It transcends the traditional boundaries of a gift, offering instead a cascade of experiences, learning, and memories. From the excitement of witnessing soccer played at its best to exploring the historical and cultural nuances of cities like Manchester, London, Milan and Porto, the journey is nothing short of transformative. For young enthusiasts, it serves as an inspirational voyage, while for families, it becomes a canvas for bonding and creating enduring memories. As a time of year associated with gifting, high spirits, sharing in joy and a coming together, it appears ideal to be a time to put together fund raising plans and begin the journey of a life time.